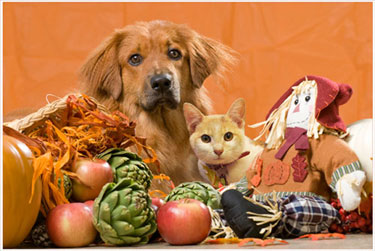 Holiday Boarding: It's that time of year again… holiday plans are being made, which means it's also time to book your pet's boarding stay with us.  Our pet boarding facilities usually book up pretty quickly during the holidays, so make sure to reserve your spot ASAP by contacting our office at 361-668-0028. We hope you'll consider Alamosa Animal Hospital this holiday season for all of your pets' needs.
Boarding: Heading out of town on business or taking the family on a well-deserved vacation? As much as you would love to take your four-legged family member with you, this may not be possible. Whether you just need to leave your pet overnight or longer, we offer a number of boarding options.
We provide a full-service boarding facility. During business hours, your pet benefits from the on-site supervision of our skilled veterinarians in monitoring your pet's health and well-being. We recognize you are trusting us with a member of your family when we care for your pet in your absence. Our primary goal is to keep your pet safe, comfortable, and happy! Our team works closely with each pet in our care. Also, if your pet stays with us for 7 consecutive days, he/she will receive a complimentary bath and nail trim.
Veterinary Services: When you board your pet at Alamosa Animal Hospital, you have automatic access to our team of veterinarians. If your pet has special needs, our trained staff will be able to administer any needed medication or vitamins and follow your specified feeding regimen if on a special diet. Should your pet fall ill during its stay, one of our doctors will examine and treat it. This is also an opportune time for other veterinary services. Does your pet have a condition you want to have checked? Is it time for a dental cleaning? We can obtain a stool sample to have your pet tested for intestinal parasites, refill a prescription for you, or schedule your pet for a spay or neuter. Just speak to our staff, and we will take care of the rest.
Vaccination Requirements: To protect the health of our guests, we do require that pets be current on vaccinations. Upon check-in, a courtesy health screen is performed on each guest by a member of our hospital's staff. Dogs must have the DA2PL-Parvo, Bordetella (Kennel Cough) and Rabies vaccines annually.  Cats require an FVRCP and Rabies vaccine each year. All pets must be free of fleas and ticks.  Pets showing signs of fleas and/or ticks will be treated at the owner's expense.
If your pet is cared for by a veterinarian outside of Alamosa Animal Hospital, then you will need to provide us with a copy of your pet's vaccination history or have your veterinarian fax your pet's history to us at 361-664-8422.