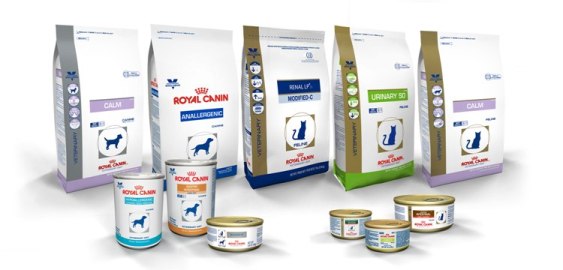 Our Veterinary-Exclusive diets support a wide range of health issues such as: Urinary Health, Skin and Food Allergies, Diabetes, Digestive Support, Liver Health, Joint Support, Illness and Surgery Recovery Support, Renal Health, Weight Management, and Cardiac Health. These formulas are highly palatable to appeal to cats and dogs and many offered in both wet and dry formulas for both cats and dogs.
Our Veterinary-Exclusive formulas also offer a full line of well-pet food formulas that are highly palatable and provide complete and balanced nutrition for healthy cats and dogs based on their age, lifestyle and other important factors. Your veterinarian can help you determine which Veterinary Exclusive diet is just right for your dog or cat as they are available through prescription only.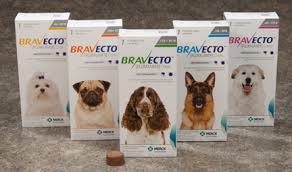 Bravecto is the first prescription oral chew to provide up to 12 weeks of protection against fleas and ticks. After administering the recommended dosage, this product begins working within 2 hours of administration and kills 98% of fleas within 8 hours. This product is indicated for the treatment and prevention of flea infestations and effectively kills 4 different types of tick species (black-legged tick, American dog tick, brown dog tick, and lone star tick). With one chew, Bravecto is easier to give and less to worry about for you.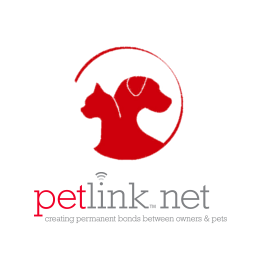 Alamosa Animal Hospital offers Microchipping for pets! PetLink is a 24/7/365 pet registry and pet recovery service. Microchipping is the only unique, unalterable, tamper-proof, permanent form of identification that owners can provide for pets. Once microchipped, owners are encouraged to register their pets so that their contact information is on record in the event that their pet is ever lost or stolen. A microchip, together with PetLink – give your pet a silent voice and give owners peace of mind that your beloved pet will always find its way home.
ProHeart 6 (moxidectin) is the only injection that provides 6 full months of continuous heartworm protection in a single dose and is for healthy dogs 6 months and up. There are many medications out there that treat and prevent various parasites in dogs, including pills, chewables and topically applied liquids. But remembering to give those products every month can be challenging, even for the most well-intentioned and caring dog owners. A missed or delayed dose could put your dog at risk for heartworm disease. That's why ProHeart 6 may put your mind at ease. With one injection, you protect your dog continuously for the next 6 months. Just a simple trip to your veterinarian is all you'll need to give your best friend extended protection from heartworm diseas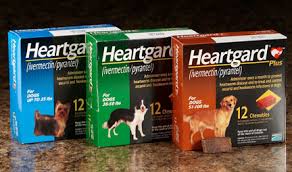 The Heartgard brand is among the most trusted heartworm prevention medications, and for good reason. In terms of keeping your dog safe from heartworms, hookworms and roundworms, Heartgard Plus Chewables (ivermectin + pyrantel) for dogs has your pooch covered. When given monthly as directed, it is effective in helping to prevent heartworm disease. Heartgard Plus kills immature heartworms that have been introduced to the dogs within the last 30 days. It is also an effective treatment against some other parasites, including ear mites. Approved for puppies as young as 6 weeks, pregnant or breeding female dogs and stud dogs.
Nexgard (afoxolaner) is a beef-flavored chew that dogs love. Given once monthly, Nexgard starts killing fleas and ticks on your pet in just two hours. It kills existing flea infestations, adult fleas before they can lay eggs and four kinds of ticks found here in South Texas. Since Nexgard is given by mouth, it offers a nice alternative to those messy topicals allowing your dog to swim or be bathed immediately. Nexgard is a prescription product readily available at our office so please call us for more information on how you can get your pet started on this awesome flea and tick product.
Approximately 95% of fleas in a home are in immature stages, allowing them to remain dormant for a long time. That's why Advantage II kills fleas at all life stages with a one-two punch: Imidacloprid attacks the nervous systems of existing fleas, killing 98-100% of them within two hours. Pyriproxyfen then prevents eggs from hatching, ending the flea lifecycle. Lasting a full month, this squeeze-on topical application actually kills fleas through contact, meaning they don't have to bite your pet to ingest the treatment and die. Advantage II comes in three weight ranges for cats. Please come by our office or give us a call for further information.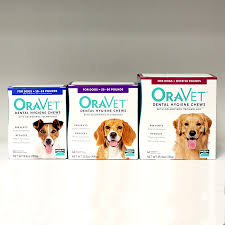 Build-up of plaque and bacteria on the teeth leads to bad breath.  Unless you are brushing your dog's teeth daily, plaque is building up and can form tartar, which leads to periodontal disease. Oravet dental hygiene chews provide a unique, easy-to-administer option designed to help pet owners comply with veterinary recommendations for at-home maintenance of their dogs' oral hygiene. Each Oravet dental hygiene chew releases delmopinol, an innovative compound originally developed for human dentistry and exclusively licensed to Merial for veterinary use. Delmopinol creates a barrier that prevents bacterial attachment to teeth, tongue and gingiva, inhibiting the production of biofilms that form plaque and halitosis. During chewing, the malleable, high-density treat also helps scrub away existing plaque and calculus. Please contact our office if you have any more questions or would like to improve your dog's breath!